Welcome to Car&Commercial Rentals
Car and Commercial Rentals, Palmerston North, provide commercial rental and hire of furniture trucks, cars, vans, minibuses, 4 wheel drives, baggage trailers, tip trucks, and utes.
Our minibuses and vans service schools, school groups, sports teams, businesses, clubs and private hires travelling to and from events around New Zealand. We also provide furniture truck hire for people moving locally or further around New Zealand.

No bond and no hidden fees. Click here to
contact us for a personally tailored estimate
You Can Find Us At: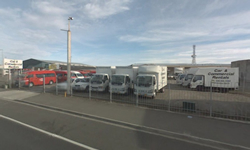 Phone: (06) 356 3384
Free Phone: 0800 356 338
Address:
731 Tremaine Ave.
Palmerston North
Office Hours:
Monday - Friday (excluding Public Holidays) 8am - 5pm
Saturday 8am - 11.00am
Sunday or Public Holidays
By appointment